Union "Y" named for Lebaus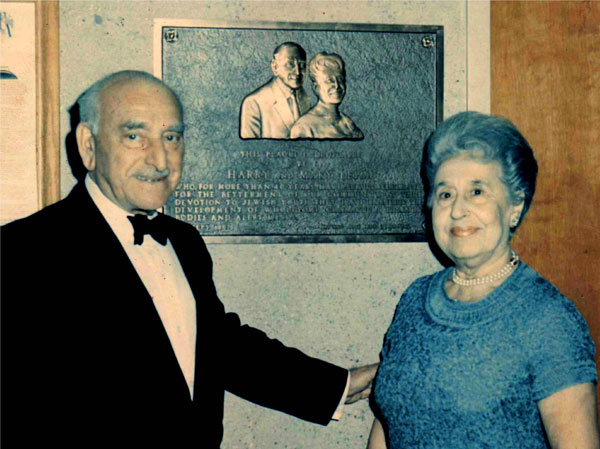 Harry Lebau and his wife, Mary, after the Green Lane Y in Union was named in his honor. Lebau spearheaded a chapter of the United Jewish Appeal that became the Eastern Union County Jewish Council. The history of Jewish life in Union County from the 1920s to the 1960s was written and compiled by Lebau. Lebau's memories are in the JHS archives.
Gershmans donate to JHS

Jackie and Mort Gershman have a long history as volunteers and board members for the Jewish Family Service of Central New Jersey. The couple donated photographs and historic records to the JHS archives.
Major collections
The following is a partial list of collections that are in our archives: Click here to visit our archives!
Newark Beth Israel Medical Center (1901- present) includes the private collection of Dr. Victor Parsonnet
Daughters of Israel Home for the Jewish Aged (1906- present)
I.K.U.V. Israel Kranken Untersteutzung Verein (Israel Sick Benefits Society( (1885- 1989 )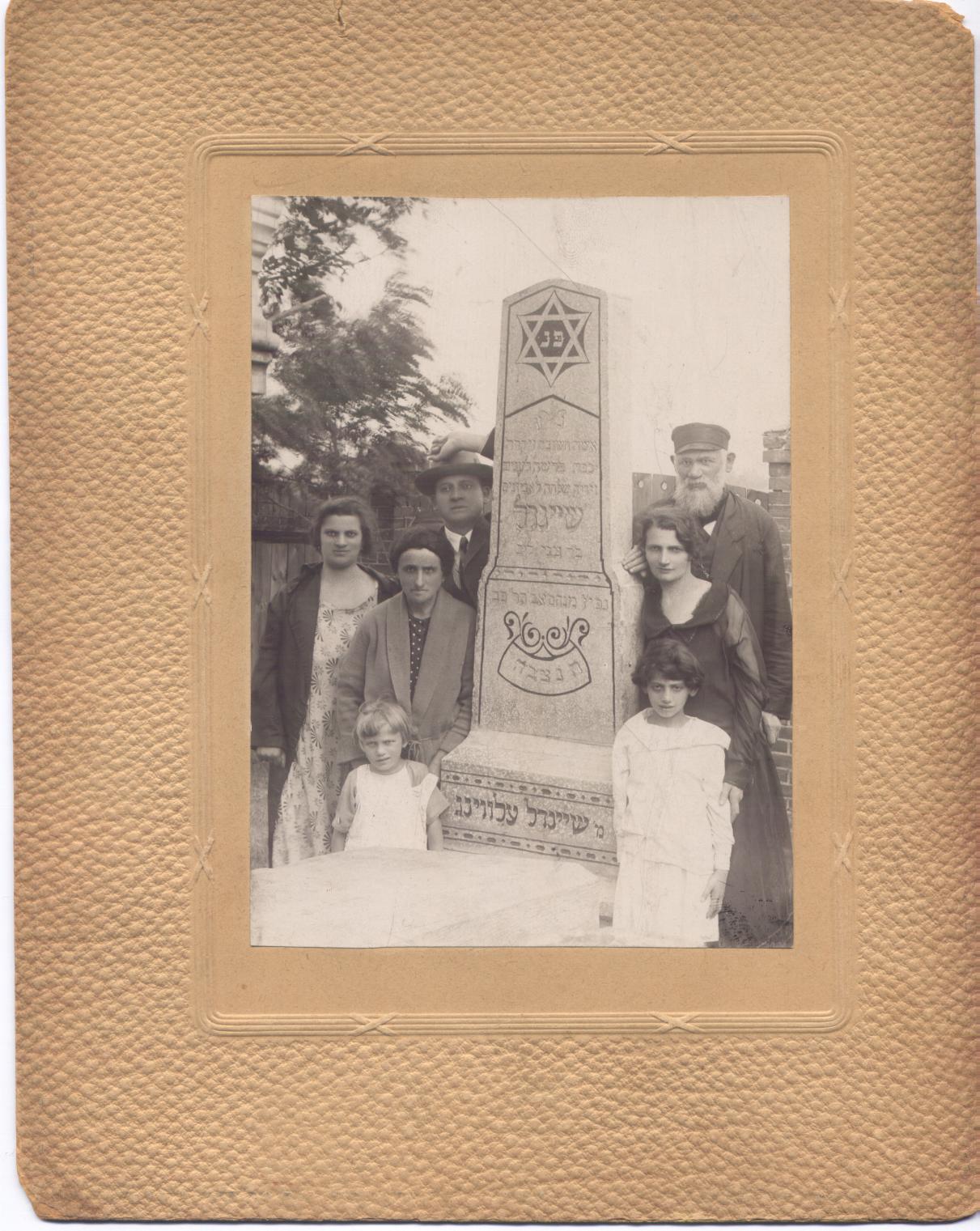 Mutual benefit societies provided burial plots to first generation Jewish immigrants.
---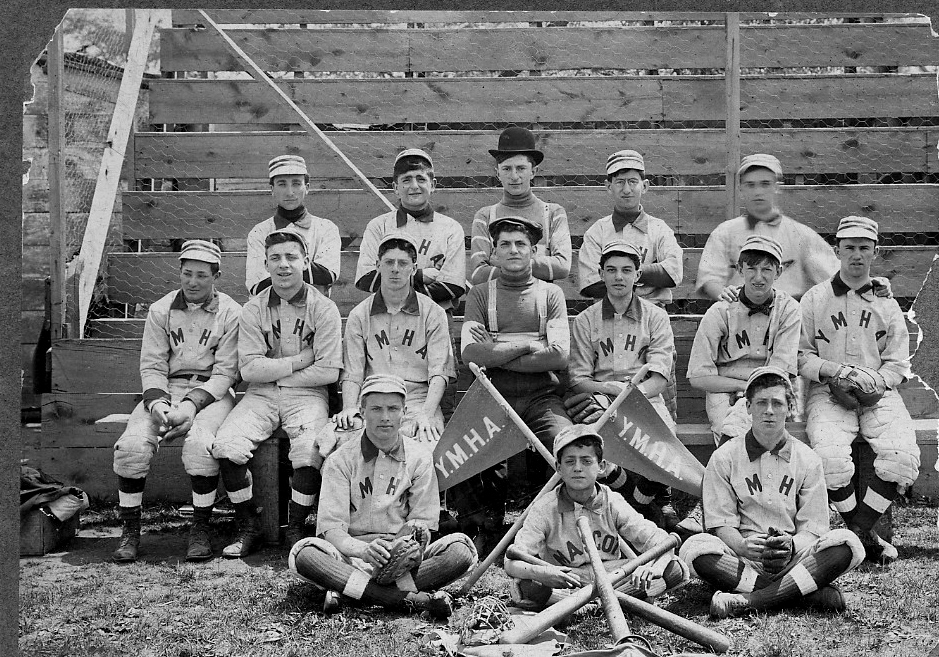 YM-YWHA/JCC Collection (1877-present)"Y" baseball team in 1903
Federation records, including Jewish Community Council of Essex County, merger of Essex, Morris, and Sussex counties in 1983, and United JewishCommunities of MetroWest (1923-present)
---
Congregation Oheb Shalom (1860-present) includes papers of Rabbi Isaac Schwarz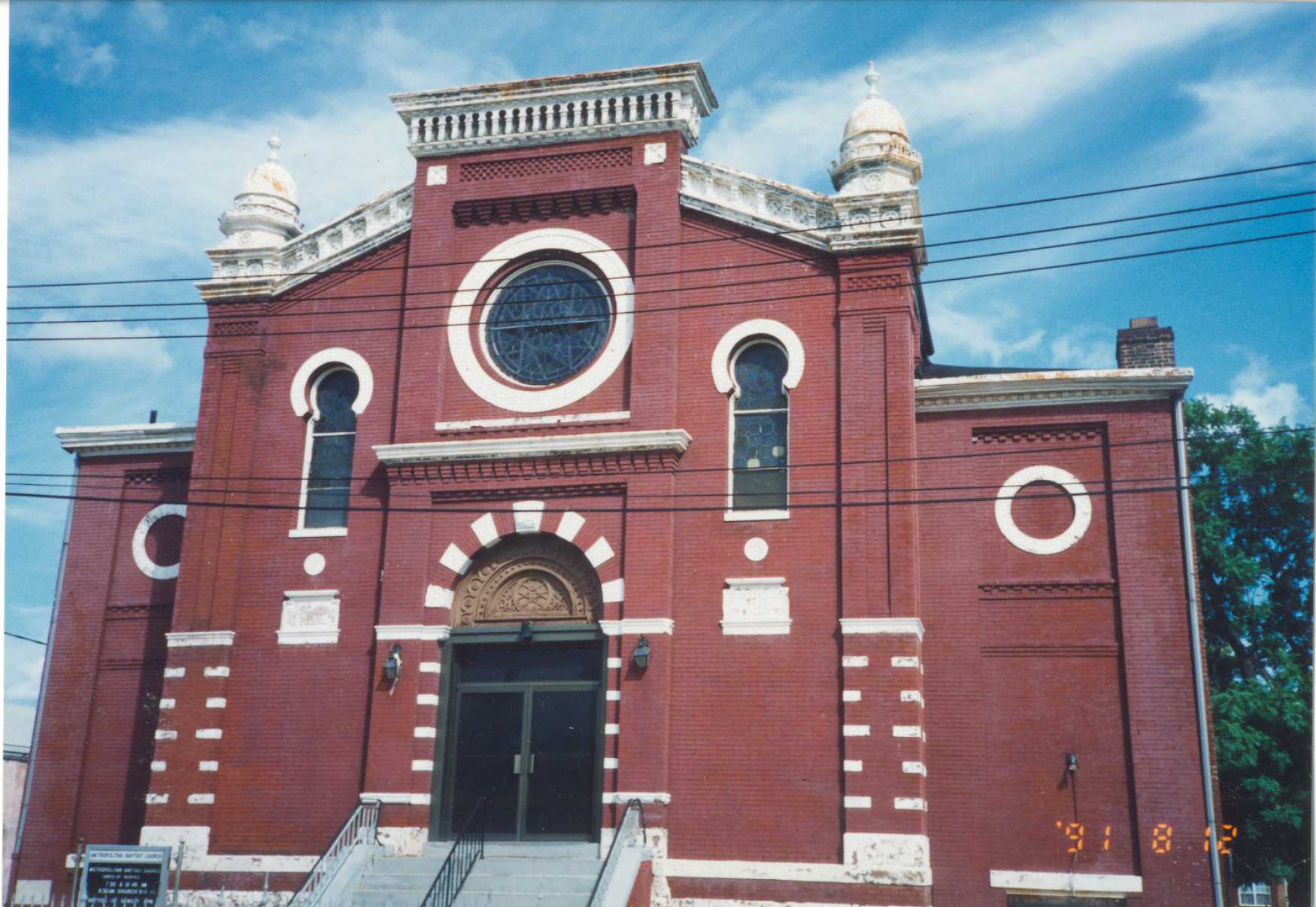 Oheb Shalom located at 32-34 Prince Street in Newark. The building is still standing.
Sermons of Temple B'nai Jeshurun's Rabbi Ely Pilchik including correspondence with Albert Einstein
Synagogue newsletters from Congregation Young Israel located on Weequahic Avenue in Newark
Louis Bamberger Collection (1892-1944) as donated by JHSMW executive director Linda Forgosh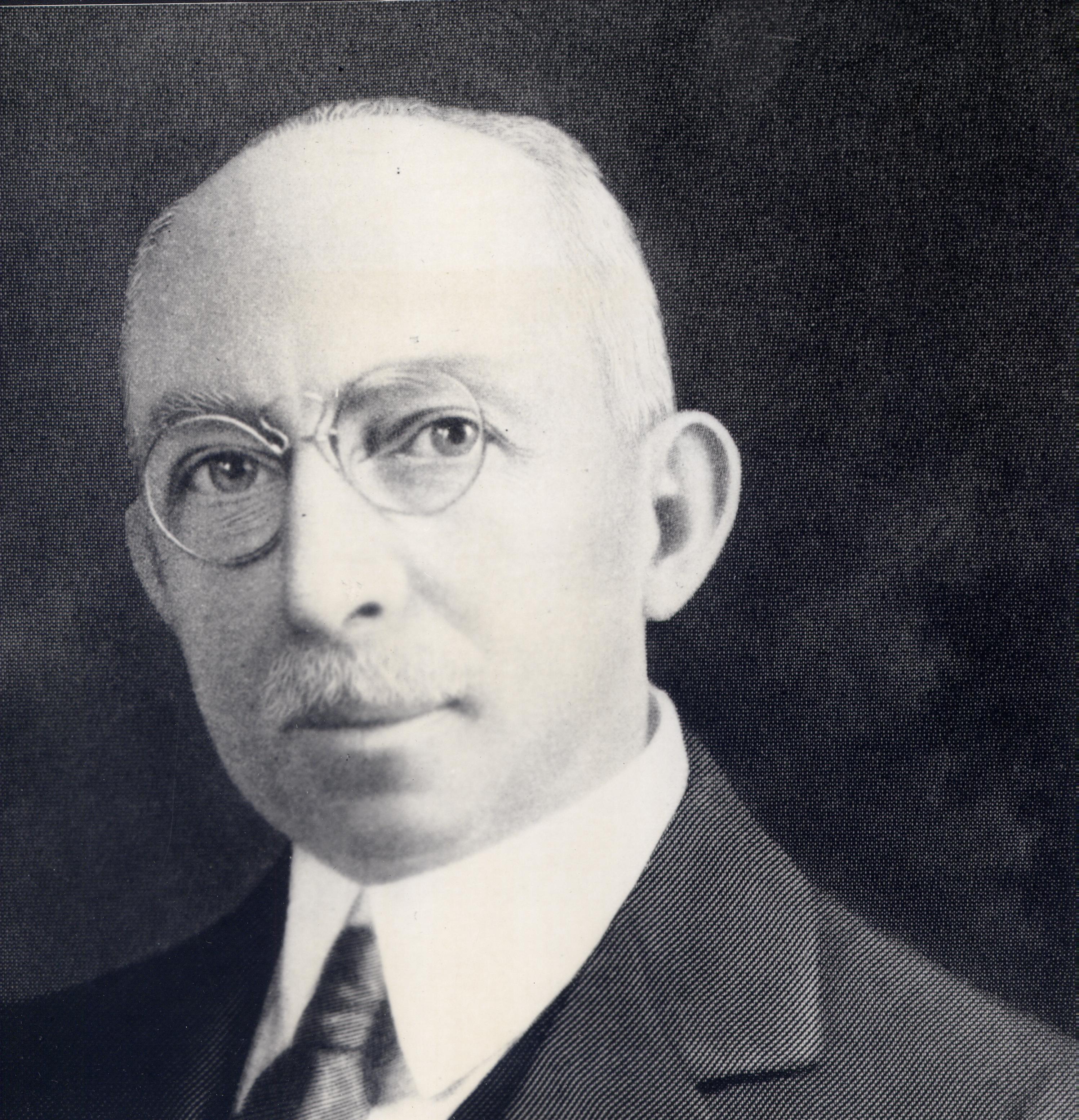 L. Bamberger & Co. "One of America's great stores"
Photograph collections from and bound editions of the Jewish News (1946-present)
Papers of JHSMW founder Saul Schwarz (1990-2002)
Pine Brook Jewish Center (1903-present)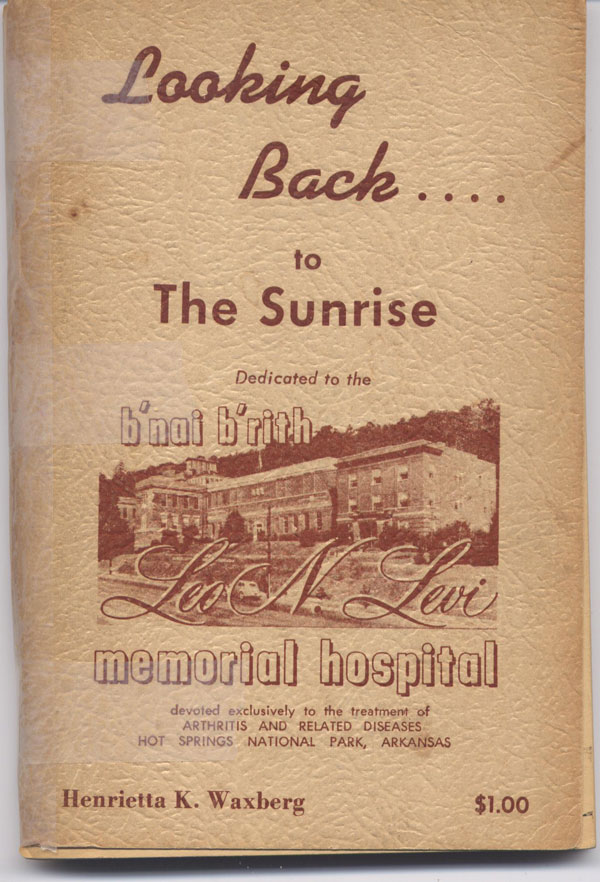 Rare copy of the history of Pine Brook's early settlers.
---
Morristown Jewish Center Beit Yisrael (1899-present) including silver ceremonial trowel used to place cornerstone of synagogue in 1929)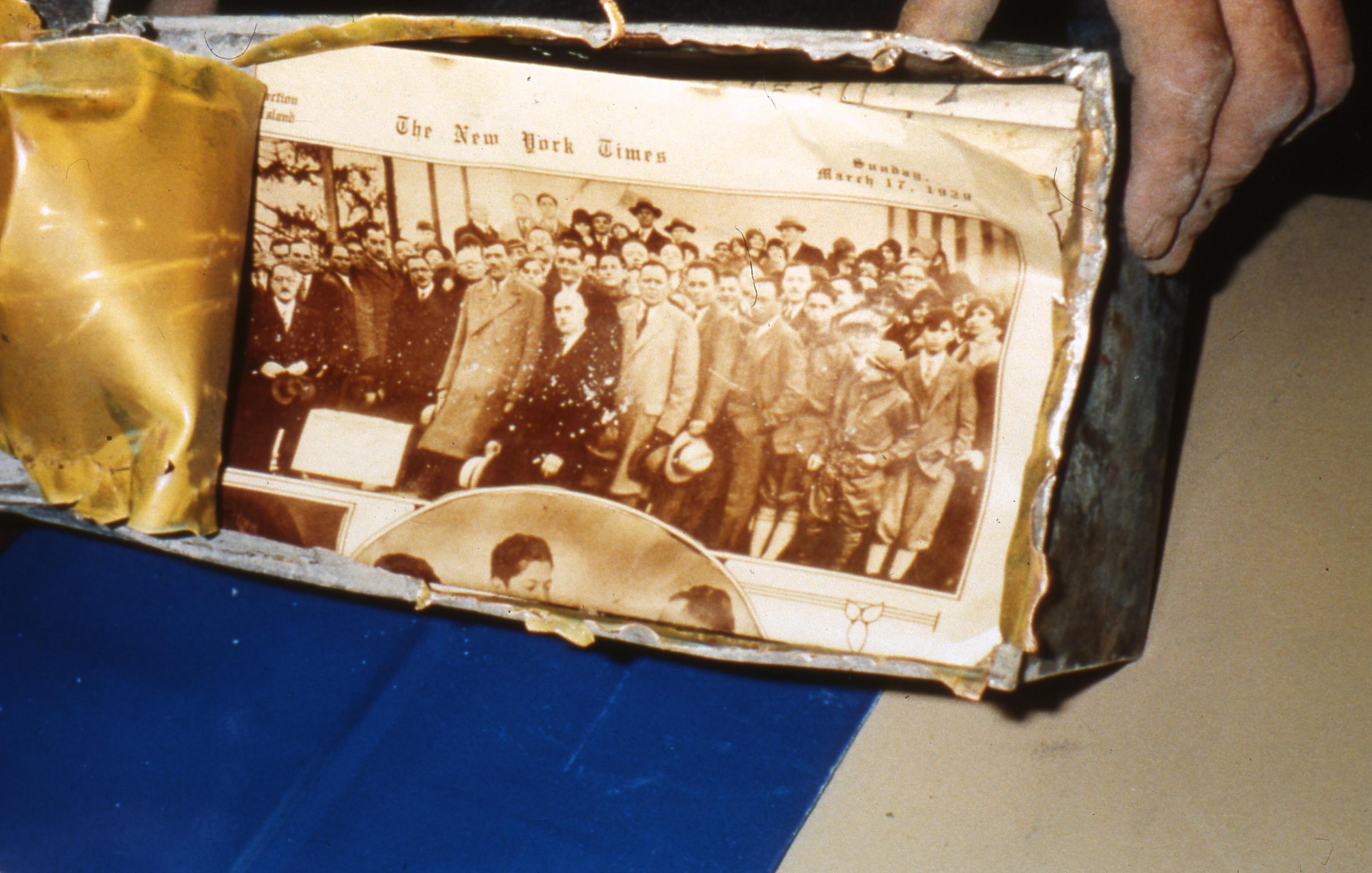 Cornerstone and dedication ceremony for Morristown Jewish Center Beit Yisrael in 1929.
Dolls for Democracy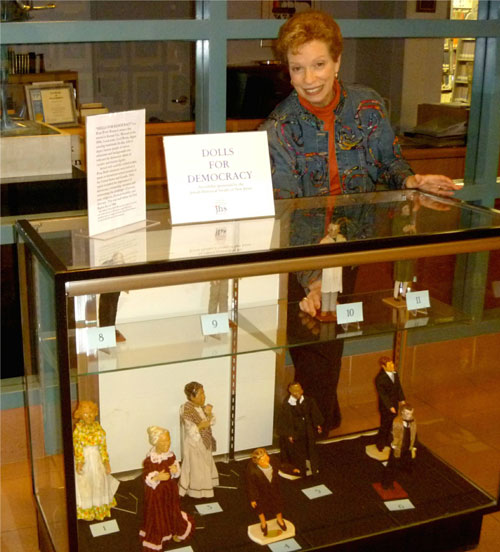 Dedicated JHS volunteer, Marjorie Franzel, helped to install the JHS exhibit "Dolls for Democracy." The dolls were donated by MetroWest resident, Lois Kaish. Kaish is active in Jewish Women's International, formerly B'nai Brith Women.


Newsletters
Winter 2011
Fall 2011
Spring 2011
Fall 2010
The JHSMW produces a bi-annual newsletter for members. If you wish to receive a copy please contact us.
Howard Kiesel

Editor

Philip Yourish
Marvin Slatkin

Graphics and Production
You will need Adobe Acrobat to download the newsletter. Click here to download Adobe Acrobat.
---
UPDATED ACCESSIONS LIST
2012
Ruth Dolinko - Slides of local synagogue art and architecture
Lisa Novemsky - Bris gown, c. 1900
Marlene Lupin - Photographs: B'nai Abraham Confirmation Class (1953) and South Ward Boys Club, Washington, D.C. (c. mid-1960s)
Florence Pastor Mitnick - Photograph: Sinai Torah Chaim
Marilyn Weinberg - Yearbook: Morrell (Irvington) High School (1934)
Nancy Goldband - Morristown Jewish Center Team Jacket (1947)
Donald Kalfus - Congregation Rodfei Shalom - Stained Glass Window
Nathan Kupperman - I.O.B.A.: Membership Certificate; Admiral Sampson Lodge sashes
John Lasser - B'nai Jeshurun: Cemetery Committee records
Lois Kaish - Dolls for Democracy: 50 handmade dolls of world leaders
Jackie Gershman - Jewish Family Service of Central NJ records
Ruth Brewster - Papers of Harry Lebau
Jewish Federation of Central NJ - Board and Executive Committee Minute Ledgers (1962-1999); Scrapbooks (1975-2010); Biographical Files
---
"The Warren Grover Collection Finding Aid and Container List can be found here: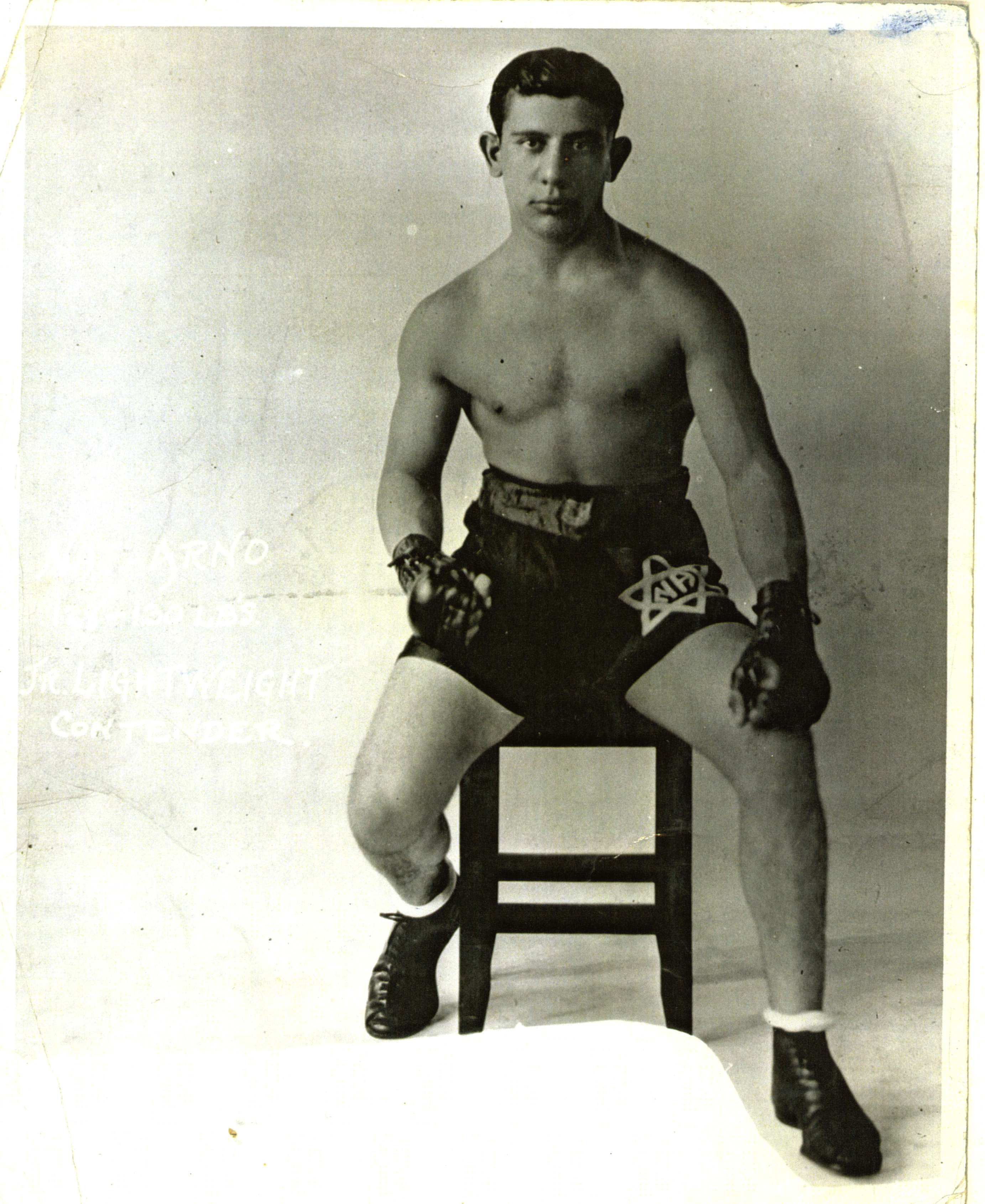 Nat Arno, c. 1930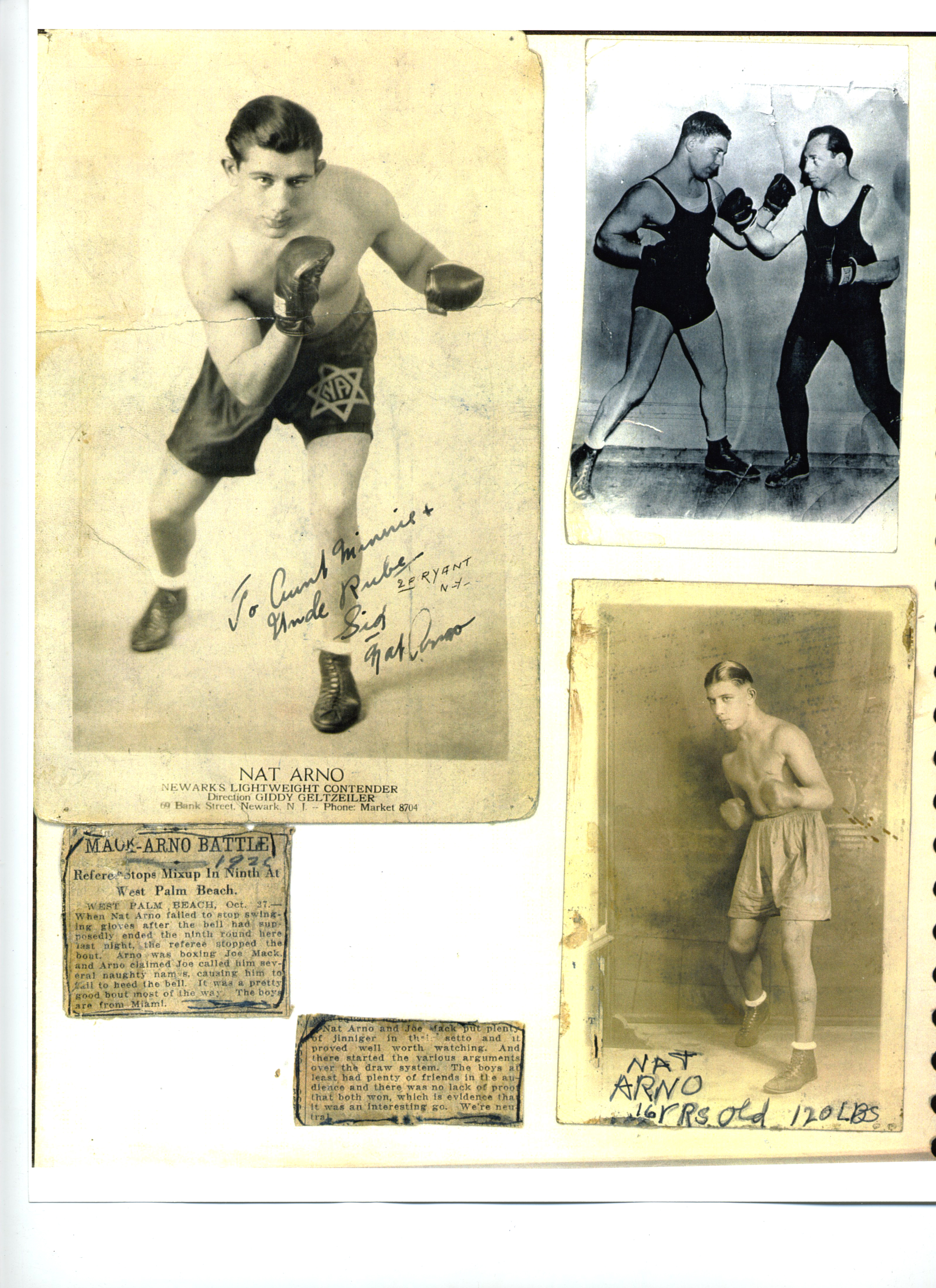 Nat Arno, c. 1930's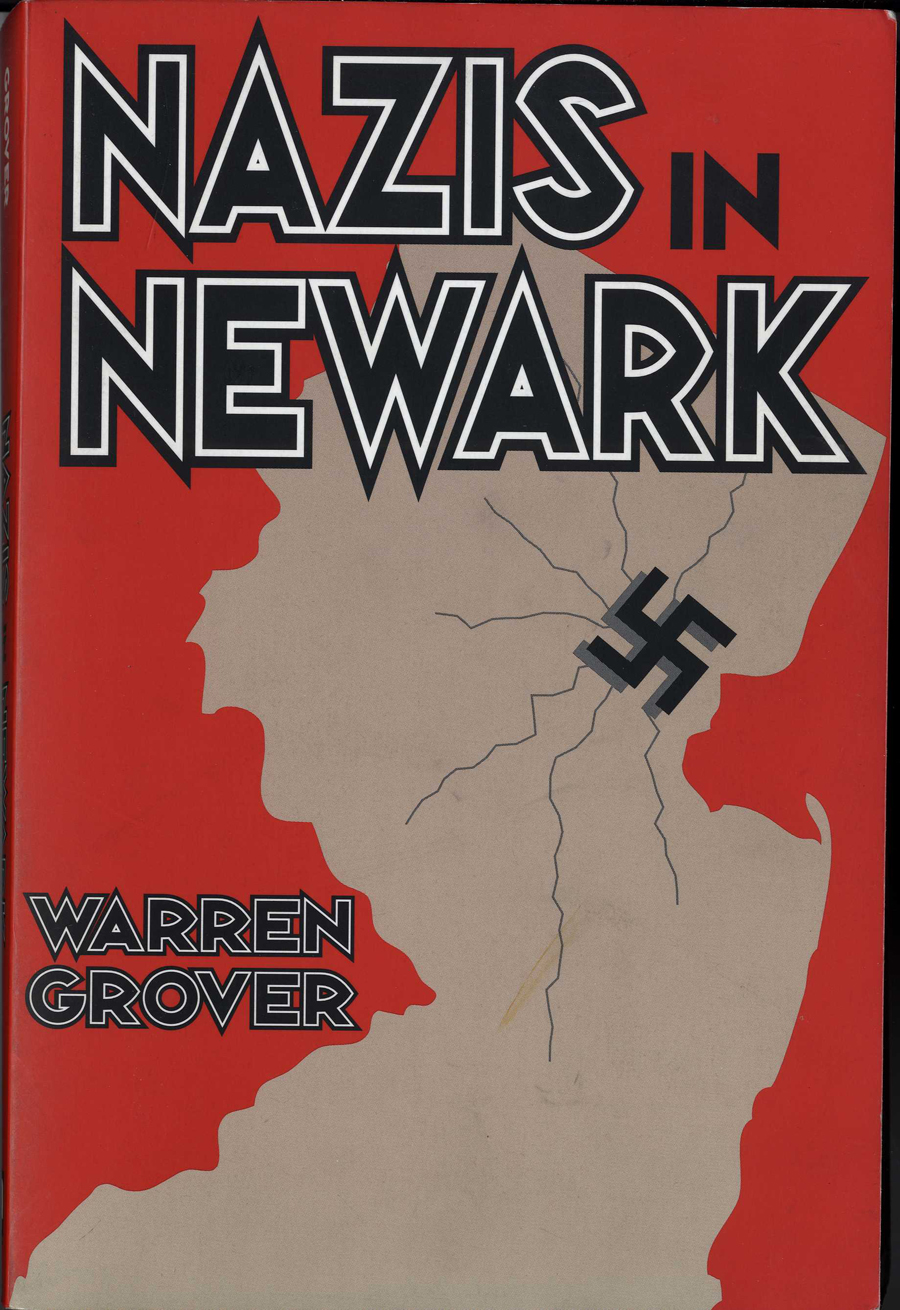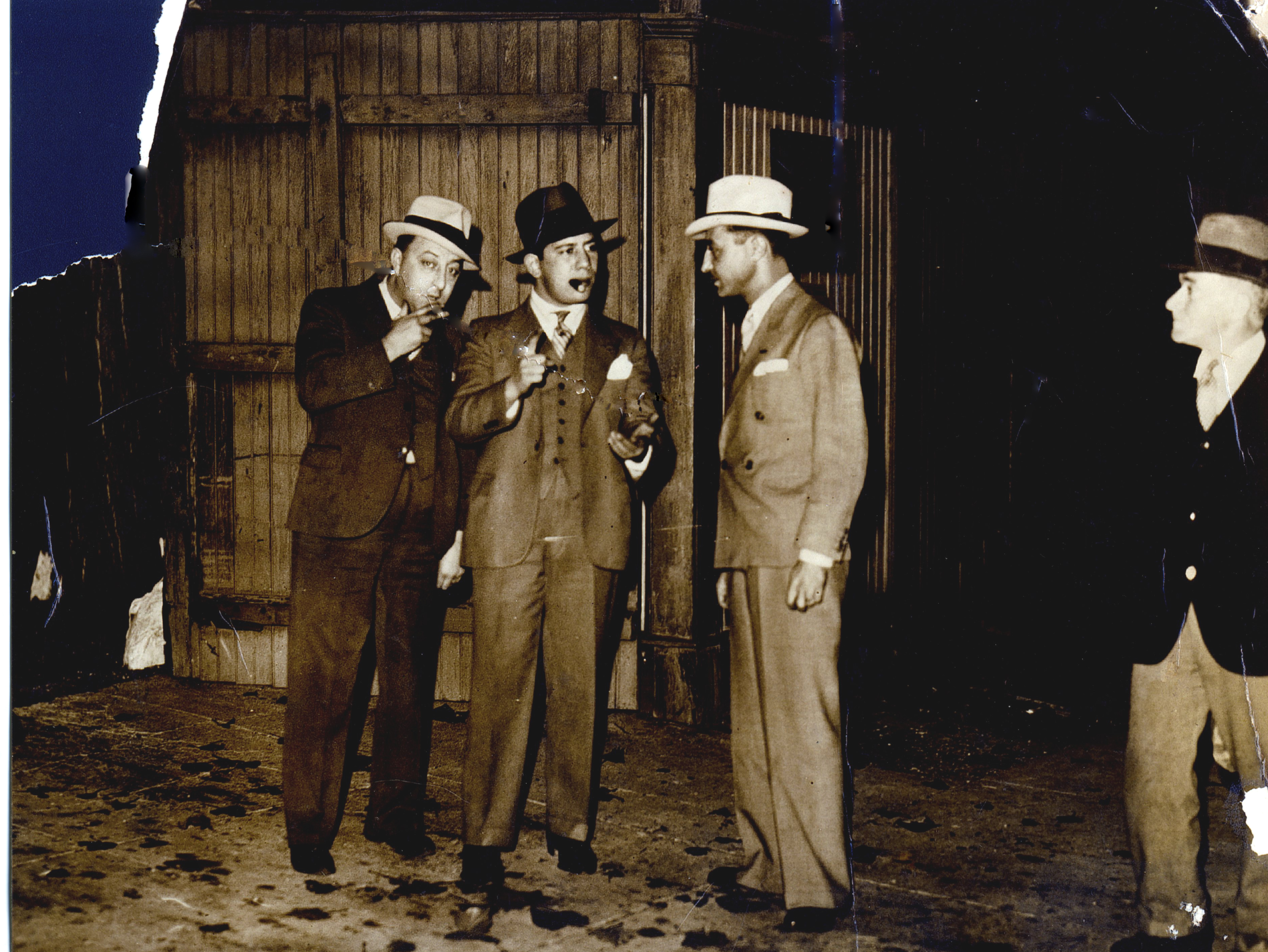 Minutemen, c. 1930's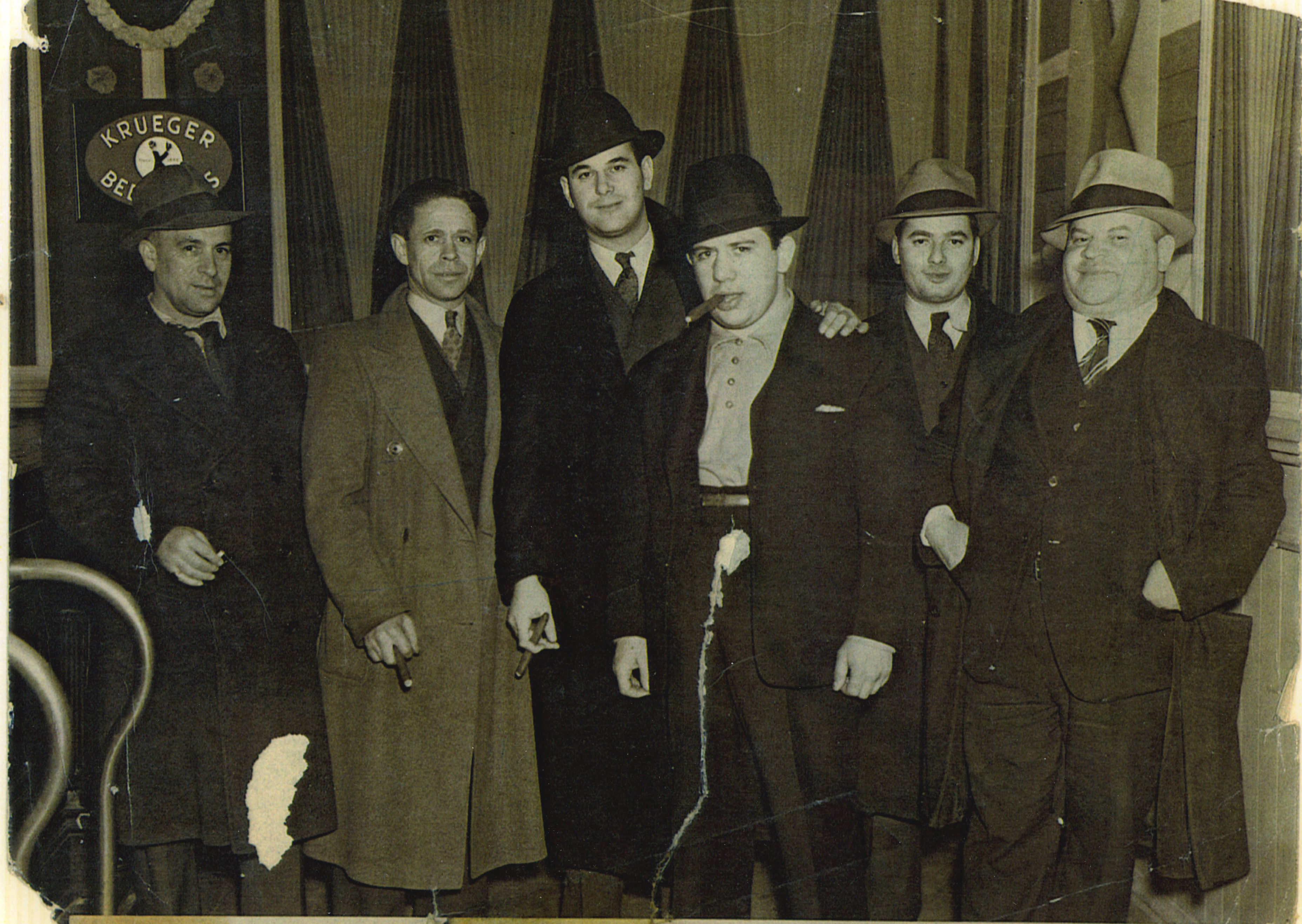 Nat Arno (with cigar) and Minutemen,
including Julius "Skinny" Markowitz
(with hand on Arno's shoulder) at
Krugers Auditorium, 1936